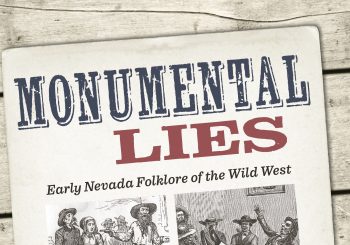 Noted Nevada author and historian Ronald M. James will celebrate the release of his latest book, Monumental Lies: Early Nevada Folklore of the Wild West, at the Historic Fourth Ward School Museum in Virginia City, Nevada on Saturday, September 30th, 2023 at 2 p.m.
Ron James will speak at the Fourth Ward School Museum and sign copies of Monumental Lies, which will be available for purchase.
Tickets are $10 for General Admission and $5 for current Members of the Historic Fourth Ward School Museum. Click here for tickets. 

From the Publisher:
Monumental Lies, published by the University of Nevada Press, "opens the door to understanding legends and traditions circulating during the first decades following the "Rush to Washoe." Word of fabulous riches transformed the region beginning in 1859.
During this "Wild West" period, a widespread celebration of deceit inspired journalistic hoaxes, practical jokes, burlesque lies, and the famed tall tales. Humor was central to these endeavors and practitioners easily found themselves scorned if they failed to be adequately funny. This shaped western folklore as it sank roots during the first years of the Nevada territory and state.
Tens of thousands of people came to the West, attracted by rich gold and silver discoveries. Their diverse cultural legacies collided, even while new stories and traditions coalesced or simply emerged. James addresses how constant change affected new forms of folklore in the region.
Mark Twain, often a go-to source for collections of early tall tales of the Wild West, cannot be overlooked, but his interaction with local traditions was specific and narrow. Of greater importance here, William Wright – writing as Dan De Quille – emerged as a key collector of stories, a counterpart of early European folklorists. With a bedrock understanding of what unfolded in the nineteenth century, it is possible to consider how this legacy shaped the modern popularized image of the Wild West."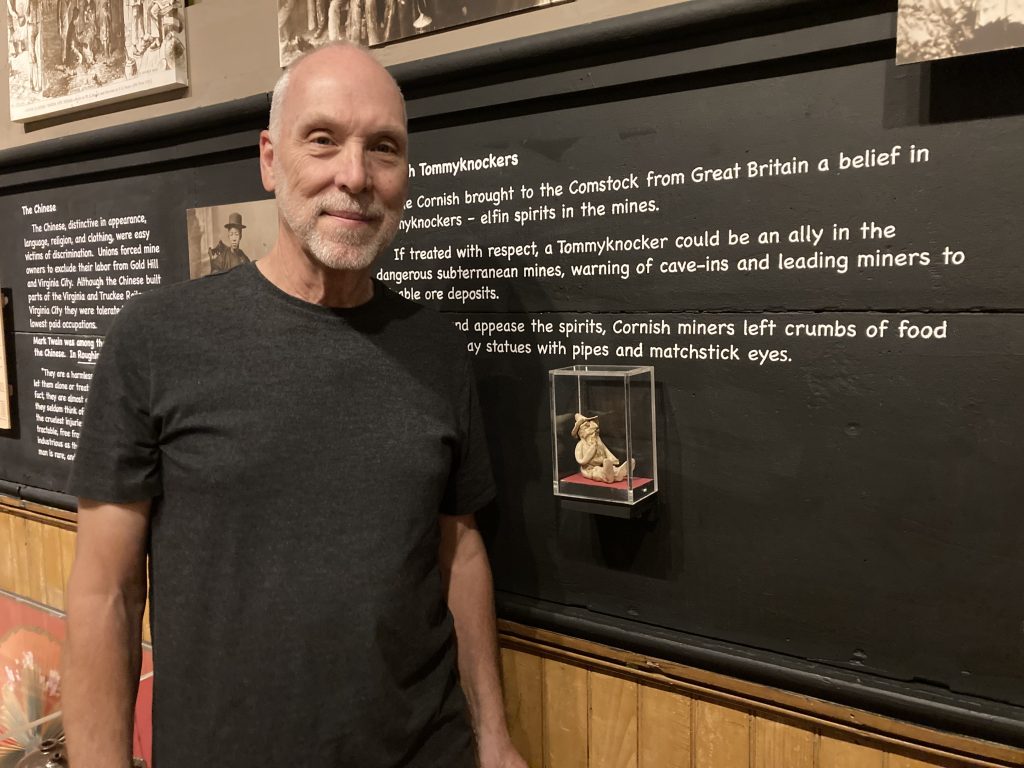 About the Author
Ronald M. James was the long-serving Nevada state historic preservation officer, administering the office for three decades and retiring in 2012. He was also appointed to the Advisory Board for the National Park System and as chair of the National Historic Landmarks Committee. He is the author of The Roar and the Silence: A History of Virginia City and the Comstock Lode and several other books about the American West. With publications spanning 45 years, his recent volume, The Folklore of Cornwall: The Oral Traditions of a Celtic Nation (University of Exeter Press, 2018) was a finalist for the prestigious Katharine Briggs Award of the Folklore Society.
In 2014, James was inducted into the Nevada Writer's Hall of Fame and the following year he was awarded the Rodman Paul Award for Outstanding Contributions to Mining History. In 2016, James was elected as a bard to the Gorsedh Kernow, the Bardic Council of Cornwall, taking the name, Carer Henwethlow, "Lover of Legends."