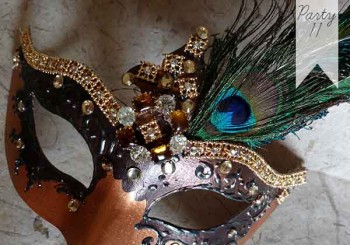 When: Saturday, October 8, 2016 – 1:00 p.m. to 4:00 p.m.
Where: Historic Fourth Ward School Museum
Halloween is just around the corner! Indulge both your secretive and creative sides during this fun mask making afternoon. Choose from an abundant supply of feathers and frills to create a one of a kind mask for your costume or to display all year. Afterward, enjoy light refreshments and hors d'oeuvres.
Host: Marian Samuelson
Sponsor: Ion Design
Price per Person: Fourth Ward School Members- $50.00, Non-Members- $65.00
Number of Guests: 8
Reservations: fourthwardschool.org or 775.847.0975
Photo: Marian Samuelson