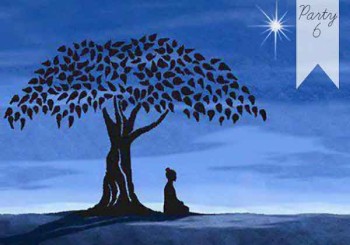 While this party will not happen this year, we are grateful to our hosts and sponsors for their commitment to the Fourth Ward School Museum and look forward to future efforts together.
Please sign up for another Party, join our membership, donate or volunteer to support the Historic Fourth Ward School Museum.
Enjoy a morning of relaxing yoga and enlightening meditation. We'll explore the inspiring story of how Prince Siddhartha left the palace, became a yogi, was enlightened, and taught as the Buddha for 40 years as the framework for our practice together. Angela Sullivan will guide us in a safe and supportive session of yoga, which will prepare us for Kathy Schwerin leading us in meditation. We'll end with a mindful tea and light lunch. Angela brings a unique blend of deep personal practice, training in biomechanics (ensuring harmonious and injury-free movement), intuition, and a wicked sense of humor to her teaching. Kathy's interest in peace and wisdom led her to the Buddhist path, which she has practiced for almost 30 years. Her blog can be found at amindfulbreath.com.
Hosts and Sponsor: Angela Sullivan & Kathy Schwerin
Price per Person: Fourth Ward School Members- $45.00, Non-Members- $55.00
Number of Guests: 20
Reservations: fourthwardschool.org or 775.847.0975
Photo: grace-yoga.net