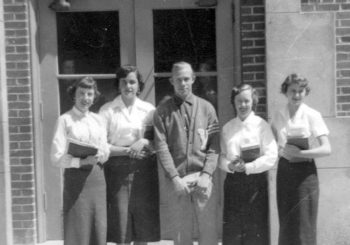 You're Invited!
The Historic Fourth Ward School Museum's
3rd Annual Steppin' Back In Time
Fundraising Event – The Fabulous 1950's
Support the Last-One-Standing.
Saturday, October 5, 2019 – 5:00 to 8:00 p.m.
Join us for an exciting evening of fun as we step back to the era of the Sock Hop. Come dressed in your favorite Poodle Skirt or Denim (optional), enjoy hors d'oeuvres and refreshments and
celebrate life as it was on the Comstock.
Listen to period music by the Note-Ables and Squeek Steele. Take your photo in our fifty's themed photo booth. We have fabulous auction items and raffle prizes.
Tickets for this year are sold out! Thank you so much for your support!