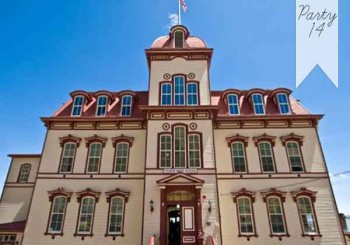 When: Saturday, November 5, 2016 – 3:00 p.m. to 5:30 p.m.
Where: Historic Fourth Ward School Museum
Join us in celebrating our eleven successful years of Parties and thanking everyone for their participation and support. Enjoy light refreshments and hors d'oeuvres while you are entertained by Squeek Steele of the Guinness Book of Records fame and world renowned pianist.
Let's keep this tradition going strong. Do you have any ideas for next year's parties?
Host and Sponsor: Historic Fourth Ward School Museum
Price per Person: FREE Parties of the Year Celebration
Number of Guests: All parties participants
Photo: thisisreno.com