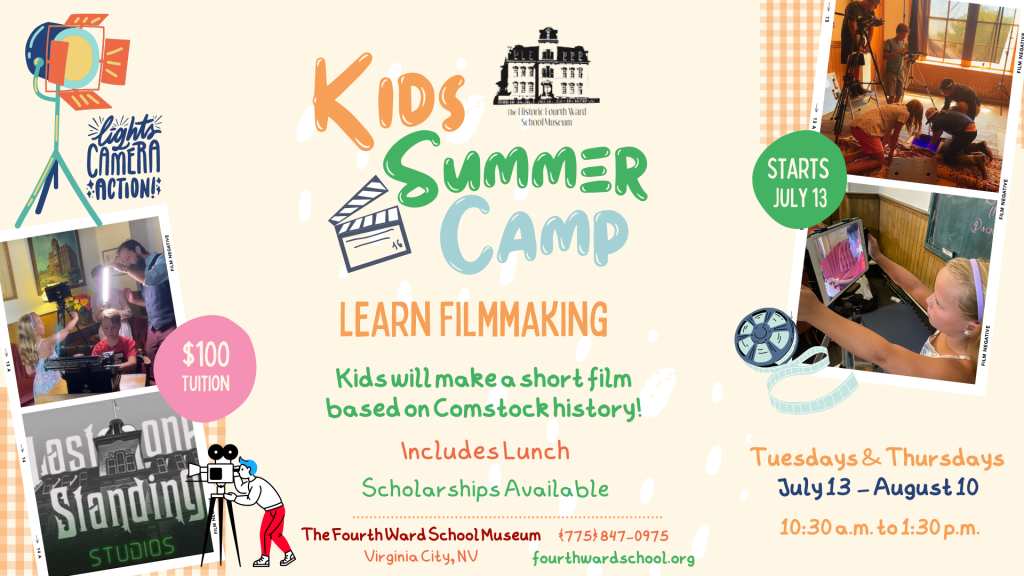 The kids's Digital Storytelling Summer Camp returns to the Fourth Ward School Museum in Virginia City, NV this summer! Children will learn the process of how to create a short film from inspiration to editing.
During the camp, kids will learn how to create a storyboard, write a script, shoot footage, and edit their film using professional software.

They'll work collaboratively with their fellow students to create a story based on Comstock history from conception to completion.

Our experienced instructors will guide them through the entire process, from start to finish.
Check out the short film created by our film students in a previous year, called the "Note of Sutro" in the video below!
The classes take place on three consecutive Wednesdays, from July 26 through August 9, 2023. Classes are from 11 a.m. to 2 p.m.
This is a great opportunity for your kids to learn new skills, make new friends, and have fun in a safe and supportive environment.
Tuition is free. Snacks will be provided each lesson.
Enroll your child in the summer camp by clicking here or calling the Museum at 775-847-0975.