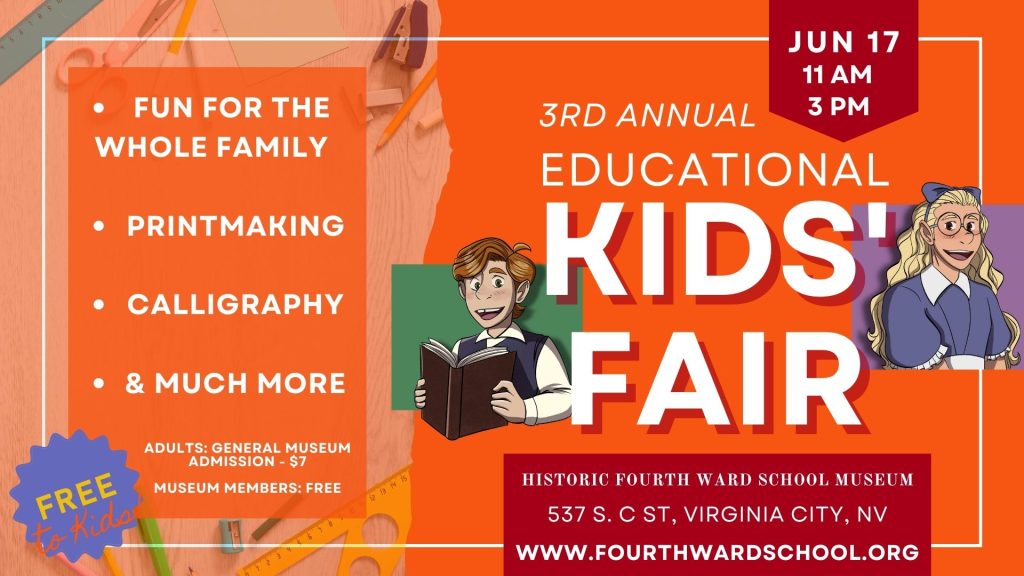 When the Fourth Ward School opened in Virginia City, NV in 1876, the four-story building was lively and bustling with nearly 1,000 young students scurrying from class to class. Today, the Historic Fourth Ward School building is home to a Museum, and some of our happiest days at the Museum are when our halls are livened by the exuberance and curiosity of young learners once again.
For the third consecutive year, the Historic Fourth Ward School Museum is happy to host the Educational Kids Fair, returning Saturday, June 17, 2023 from 11 a.m. to 3 p.m. The Kids Fair makes for a great "day at the Museum" for the whole family, especially since it's on the Saturday of Father's Day weekend.
Learn basic printmaking, try your hand at calligraphy, interact with unique Nevada rocks & minerals, and more. Enjoy a day of interactive activities, hands-on crafts, and making memories with the family along the way.
Vendors and participants include the Nevada Division of Minerals, Virginia City Tourism Commission & more. It's a great way to interact with local family-friendly attractions and organizations in your area.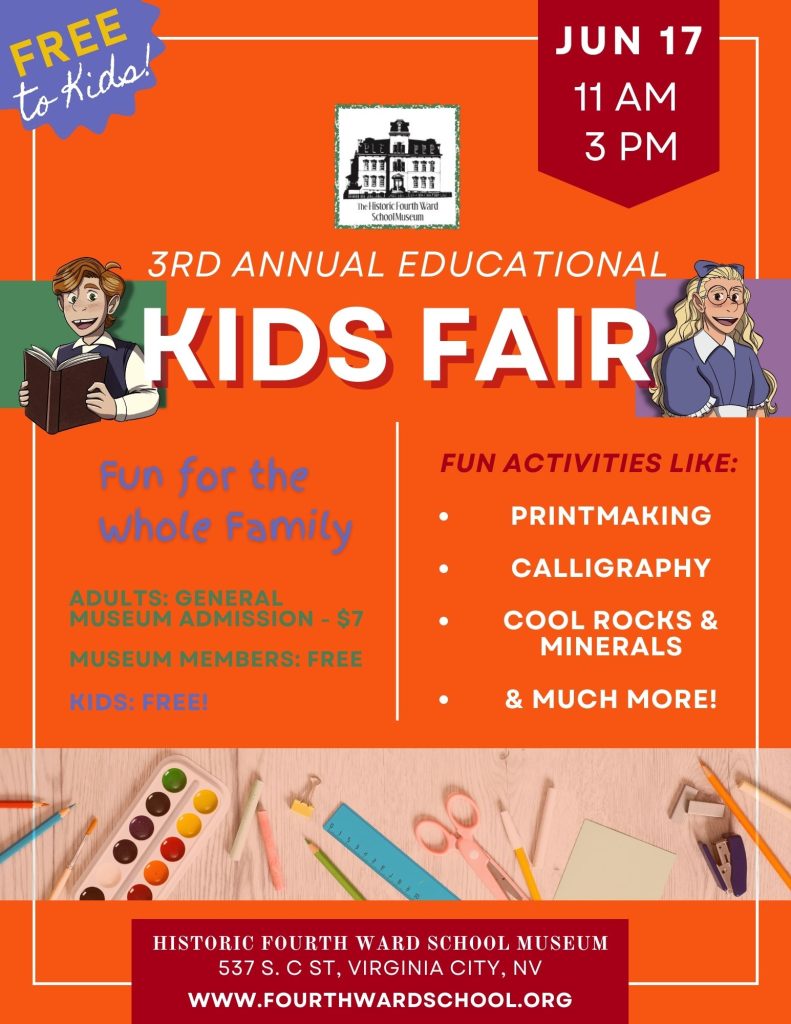 The Third Annual Kids Fair is free to attend for kids. Adults can join the fun with standard Museum Admission of $7. Fourth Ward School Museum Members enjoy free admission. You can reserve your spot here on Eventbrite.
Interested in being a part of the 3rd Annual Educational Kids Fair at the Fourth Ward School Museum? Vendor booths and event sponsorship opportunities are currently open through May 31, 2023. Please contact us here if your business or organization is interested in participating in the Educational Kids Fair.