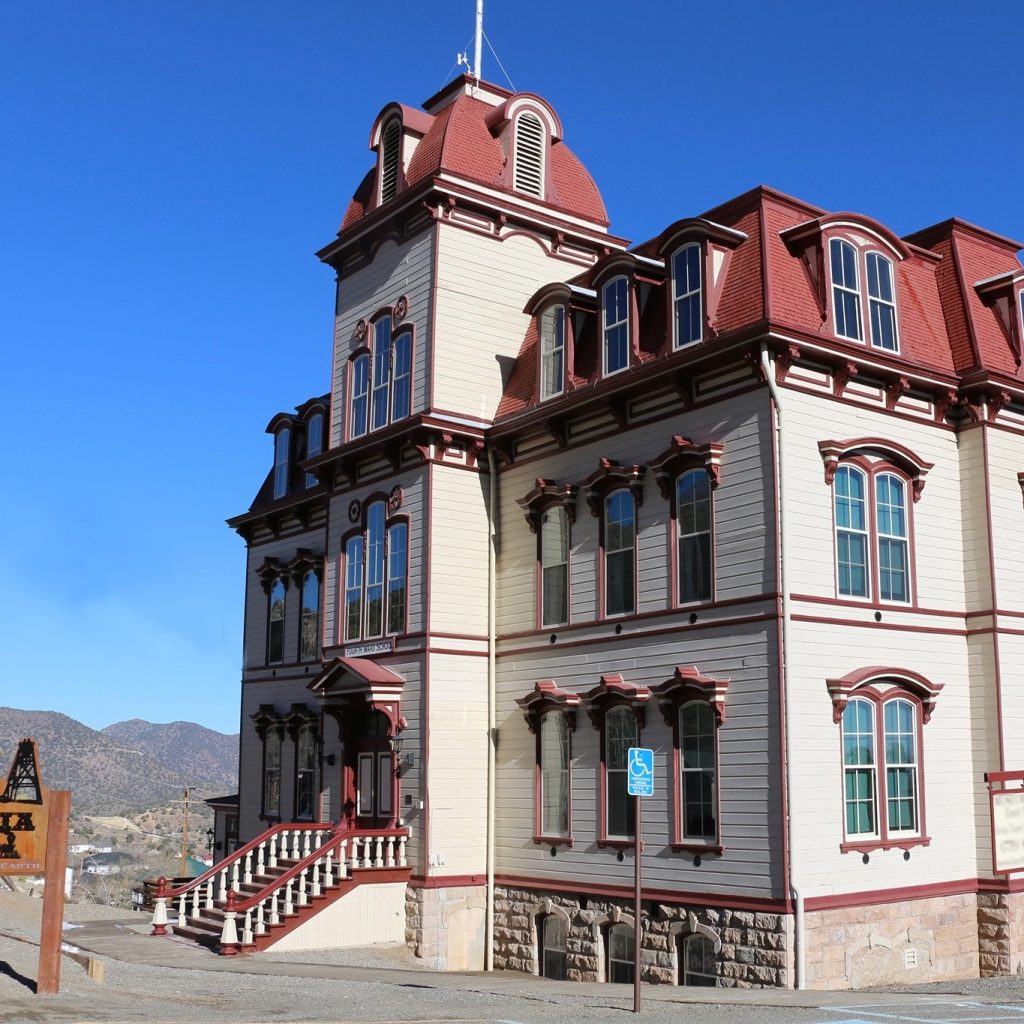 We're currently closed for Winter Recess. We look forward to welcoming you to the Museum for our regular season beginning in Spring 2023.
We open to the general public for our regular tour season from Spring through Fall. Visiting hours are Sunday through Saturday 10 a.m. to 5 p.m.
For all updates, we invite you to follow us on Facebook, Twitter, and Instagram as we highlight the remarkable history of the Comstock and the Historic Fourth Ward School.
If you need to reach us please call (775) 847-0975 and leave a message.
The Historic Fourth Ward School Museum is operated by a non-profit organization.
Your paid admission helps support "The Last One Standing."
General Admission
Adults 17 and older $7.00
Children 6 to 16 years $3.00
Children 5 years and younger are free
Blue Star Museum: Free for active military with current ID

School Rules

Food, drinks, and gum are prohibited.
Only pencils may be used in the galleries, the use of pens and markers is prohibited.
Flash photography is allowed in the museum for personal use only.
Please respect the experience of other museum visitors and step outside of the museum if you need to use your cell phone.
Please follow the instructions of museum staff and docents.
The museum reserves the right to refuse or dismiss any group for misconduct.