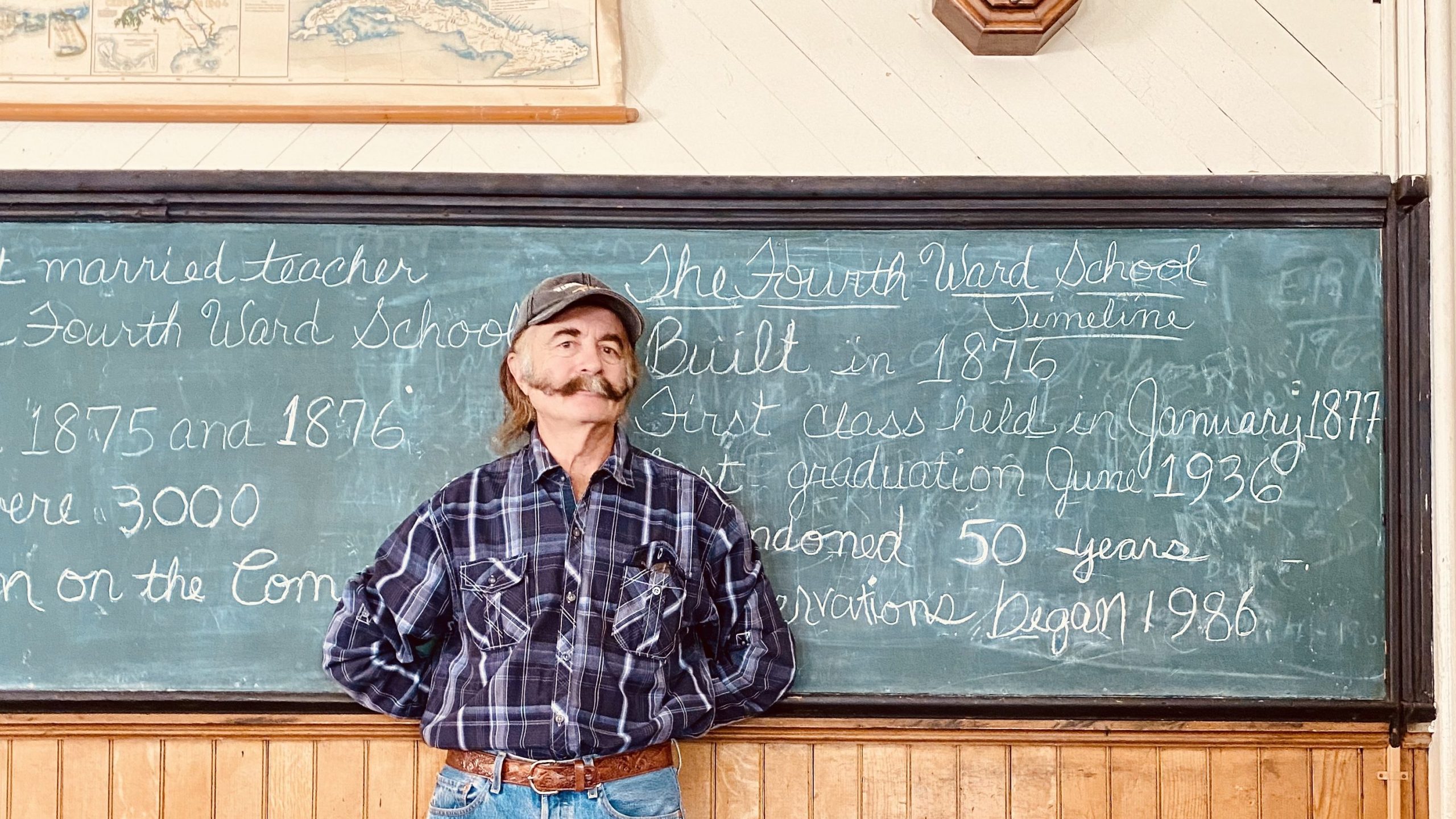 The Fourth Ward School Museum, as a registered non-profit organization, thrives through the efforts of its many dedicated volunteers. Please consider joining others to preserve this treasure and its fascinating history for many generations to come.
Types of Volunteer Services Needed:
Tour Docent – Share your love of Comstock history and connecting with people by leading small tour groups through our Museum.

Administrative Support – Skills like office organization, data entry, and clerical support help the Museum function smoothly across the board.

Special Event Support – The Museum puts on several special events throughout our season. Volunteers are needed to help with pre-event set up, working day-of events, and/or with clean up after the event. Check our Upcoming Events page here to see events we'd love your support at.

Archival Assistance – Lend your organizing skills and knowledge of Nevada history to our Museum's robust Archival Research Center.

Building Maintenance – Are you a handy person? Do you have a knowledge of historic buildings? We have a variety of projects that need a helping hand around our Museum.
Benefits of Volunteering
Free admission to the Fourth Ward School Museum events you volunteer at
A 30% off discount towards the Museum Gift Shop & Admissions
Fulfill community service hours required by your school, community or organization
A sense of fulfillment and accomplishment knowing you're making a difference
Ready to Make a Difference?
Let's get to know each other. Tell us a bit more about yourself and your interests & skills in the form below.
Nev. Admin. Code § 458.087: "Volunteer" means a person who, without compensation, provides a service or conducts a task similar to a service or task provided by a member of the staff.