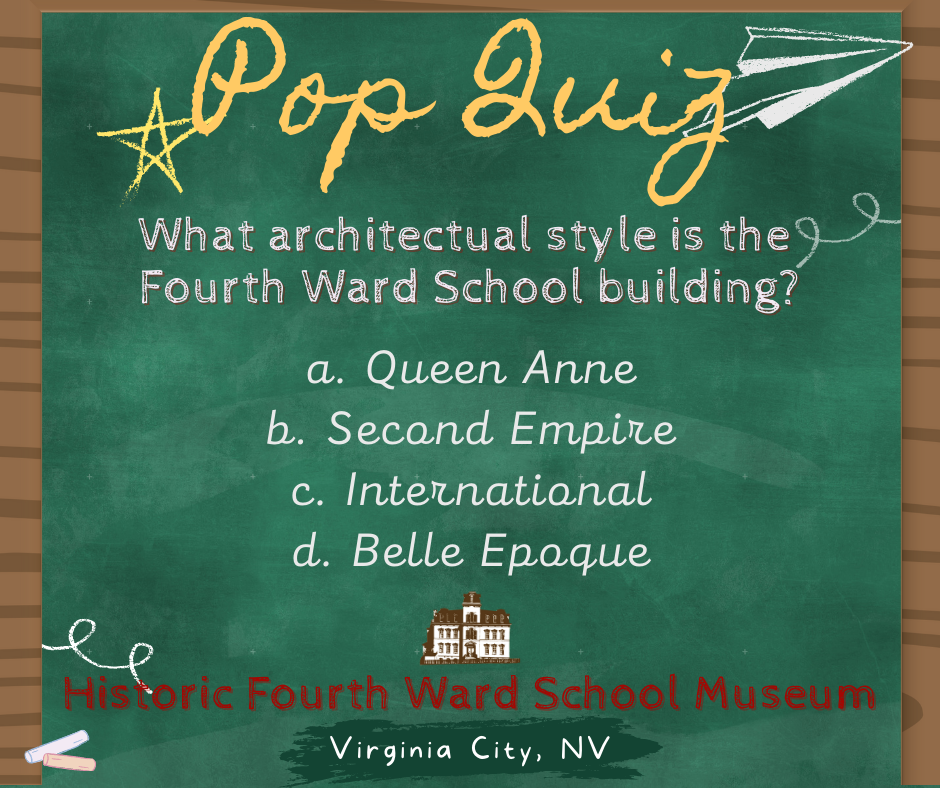 Welcome to "Pop Quiz", the Historic Fourth Ward School Museum's social media quiz!
Question: The Historic Fourth Ward School Museum of Virginia City, NV has a distinctive architectural style. What is that style known as?
---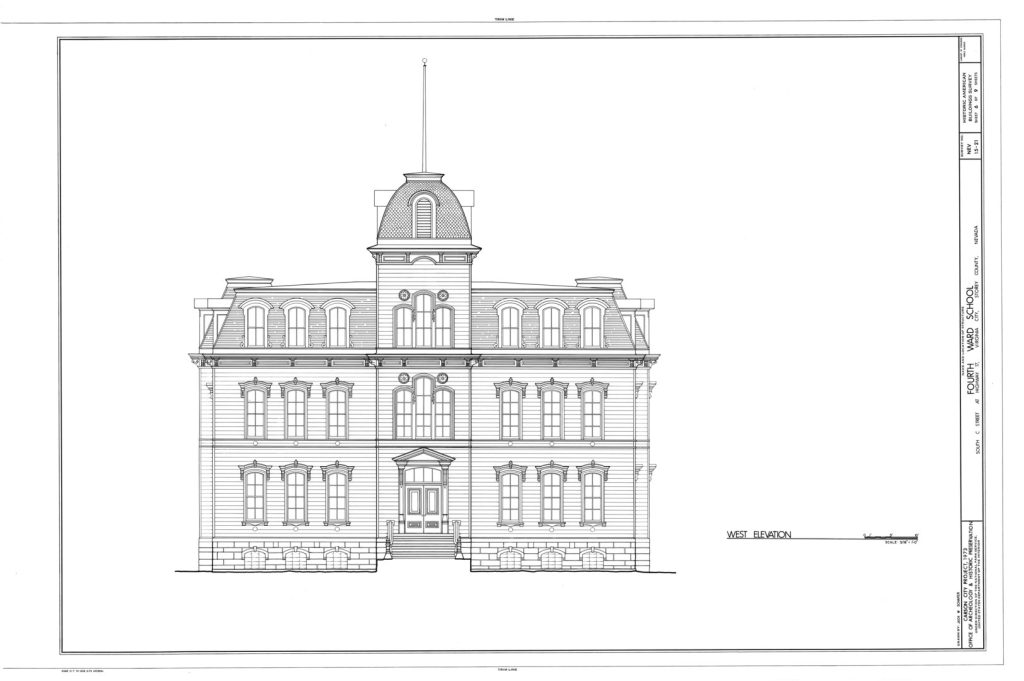 Answer: Second Empire
"Second Empire style, also called Napoleon III, Second Empire Baroque, architectural style that was dominant internationally during the second half of the 19th century," according to Encyclopedia Brittanica. It was used to "give dignity to public buildings". Other examples of famous Second Empire Buildings include parts of the Louvre Museum in Paris, Philadelphia City Hall, and the International Hotel locally here in Virginia City.
It's also known as "Napoleon III" style, "General Grant" style, and Mansard style. It was not often used here in the American West but the Fourth Ward School is a shining example of the style.
Learn more fun facts about the Fourth Ward School on our History page.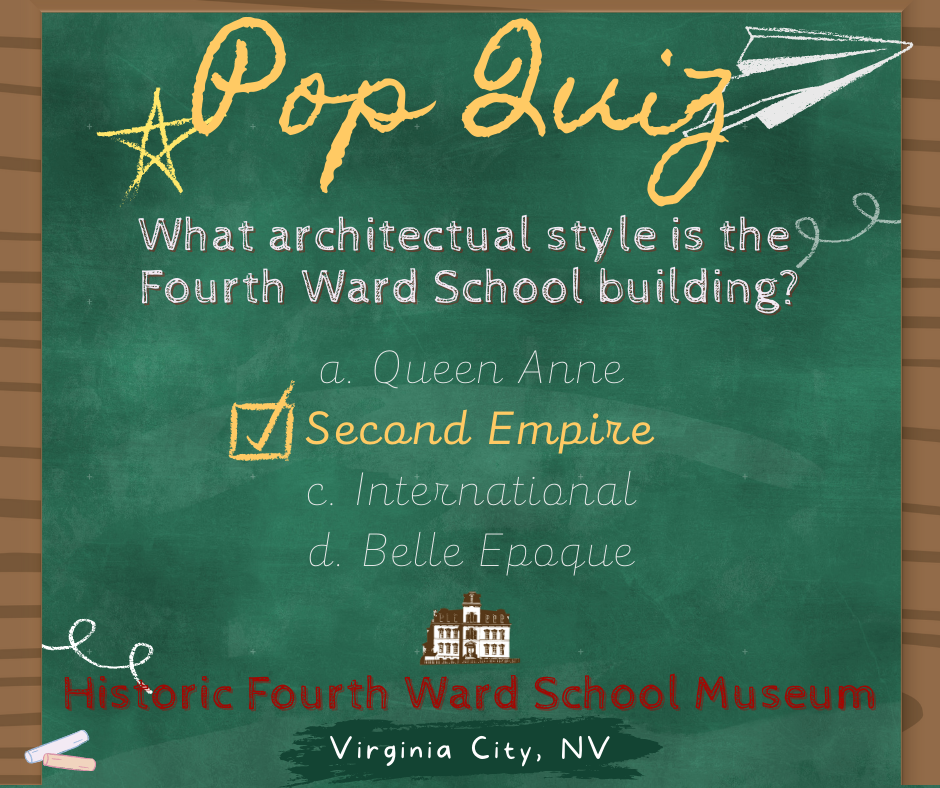 Follow us on Facebook to play along with our next Pop Quiz question every time they're released!